Library 2020 - 2021
Number of books in the library                                                             
Number of encyclopaedia available in the library
Number of educational journals or / periodicals being subscribed
Total seating capacity in the library
Names of Journals Subscribed and Books
Indian Journal of Teacher Education (NCTE)
Journal of Indian Education (NCERT)
Indian Educational Review.
International Journal of Education and research.
Journal of Educational Planning and Administration.
Edu Tracks
Journal of Educational Research and Extension.
Yogana
Kurukshetra.
Teacher Plus
Teacher Support
Anweshika(NCTE).
Swami Vivekananda and Education        (English)
Swami Vivekananda and Avam Shiksha (Hindi)
The Mother on Education
Shree Ma Aka Shiksha Darshan
Sri. Aurobindo on Education
National Curriculum Framework for Teacher Education (NCFTE 2009)
Environmental Education (One Volume)
Parayavaran Shiksha (One Volume)
Conceptual Inputs for Secondary Teacher Education
Policy Perspectives in Teacher Education
Teacher Education
MBC/1048/2020
03-03-2021
Total number of books added during the current academic session (2020-2021)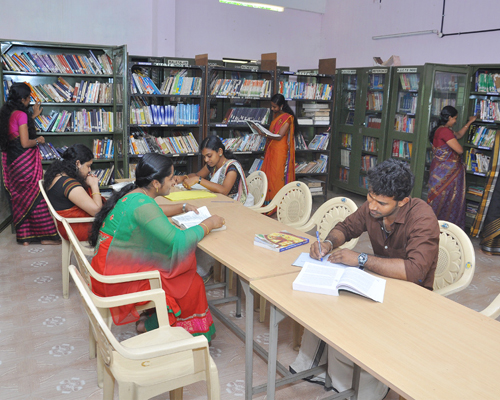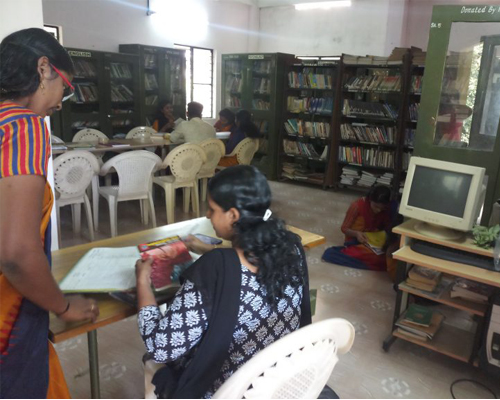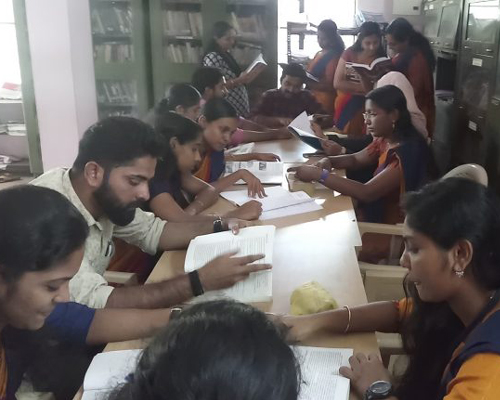 The college library with a seating capacity forfortystudents . 8160books& 861Reference books, 16 sets of Encyclopedias, and 23 National and International journals. The library is divided into three sections- Loan, Reference and Journals. The books have been catalogued and classified as per colon classification. Author, Subject and Title catalogues are maintained for use by staff and students. The Reference section contains Encyclopedia, Dictionaries, Atlases, Maps, Bound Volume of Journals, Annual Reports, Year Books, NCERT and NCTE publications. Loan facilities for borrowing books are available. A multi-media Computer system with a collection of CD ROMs is the latest addition to the Library. Internet access is also proposed to be provided from the Library.
Library Resources
| | |
| --- | --- |
|     Sitting capacity in Reading Room | 40 |
|     Number of Books | 8160 |
|     Number of Titles | 4150 |
|     Number of Reference books like encyclopaedias,dictionaries | 861 |
|     Number of books added in the previous academic session | 76 |
Names of Journals Subscribed
Journal of Education Technology & research
International Journal of education & administration
Journal of education in emerging Indian society
Journal of education in the 21st century
Availability of Reference Books in the Current Session
Encyclopaedia of learning & teaching( 2 volumes)
Number of books added during the previous academic sessions (2018-19) – 76