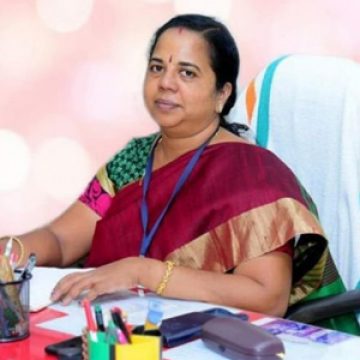 Dr Renuka Sonny L R
Principal
Situated at Mancha, a beautiful hillock in the midst of lush green surroundings, just a few kilometres away Nedumangad Town, the college provides an ideal environment for educational activities and programmes. The panoramic surroundings gladden many a heart. The pollution – free air and the refreshing climate help study a pleasant experience. Being reasonably away from the bustle and hustle of the city the college is totally free from the vexing problems of the present day city life. The warmth of care and affection one experiences at the campus makes one feel at home and this, together with academic excellence, will always remain a unique and distinguishing feature of the Kerala University College of Teacher Education, Nedumangad. "A good teacher enables a student to understand, whereas a great teacher enables a student to realize." With this end in view, KUCTE Nedumangad imparts training that can motivate every student to be an inspiring leader who will promote confidence, stir thinking process and activate wisdom in pupils.
We, through our training assure superior teachers to the society who can inspire and guide the pupils. It is only when students go through the circle of studying, understanding and realizing, they become good professionals and great human beings. We take immense pride in the fact that our students receive the highest quality of education. This is facilitated by paying utmost importance to teaching quality and practical learning. Our excellence is not just confined to the classroom; we are also notably active in conducting Seminars, Webinars, Workshops, Invited Talks, and other co-curricular activities. These activities expose students to aspects beyond the curriculum, thus adding value to their professional success. Students should be imparted an all-round education so that they become multi-dimensional rather than uni-dimensional. Empowerment of students for all round development through education is our cherished motto. Today education means much more than merely acquiring knowledge. It is acquisition of knowledge and skills, building character and improving employability of our young talent, the future leadership.
Our Academic Record has been outstanding since the inception of the institution. Moreover the college has a commendable record of very high pass percentage every year with maximum number of Distinctions in University Examination Result. I am proud of being the Principal of such a wonderful institute.
I strongly believe in the concept that: – "Moral and values based Education leads to all round development". My whole hearted wishes and thanks to all the user of our college website.